Why Xmitter Prime XP
The Xmitter Prime XP Bar achieves the farthest lighting distance and brightest output in the Vision X Light Bar lineup. This is due to the 5-watt LEDs that are placed much closer together on the circuit board than 10-watt LEDs allowing for greater optical control and therefore greatest distance. The Xmitter Prime also makes use of Prime Drive Technology which manages heat levels to prolong the life of the LEDs.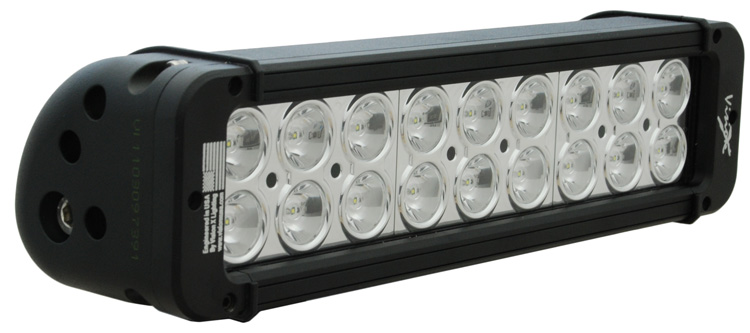 Key Features
Integrated Electronic Thermal Management (ETM)
New Generation LED is Driven to 90% Efficiency
Defined Optics Optimize Distance and Depth
Advanced Heat Sink Designed to prolong the life of the LEDs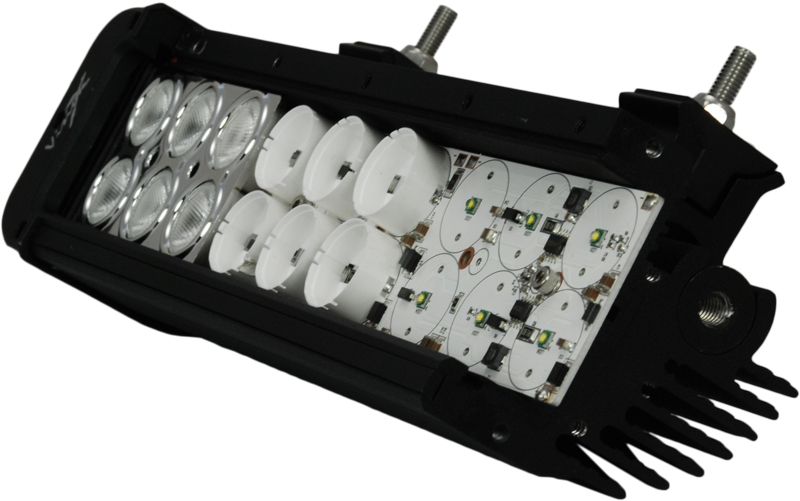 Prime Drive - The Smart LED Bar
Electronic Thermal Management - ETM monitors the heat output of the LEDs and makes use of integrated Pulse Width Modulation circuitry in order to maintain safe operating temperatures in order to prolong the LED life span to its full 50,000 hour potential.
Pulse Width Modulation - The Xmitter Prime XP utilizes integrated Pulse Width Modulation (PWM) dimming circuitry to manage heat levels. PWM works by flashing the LED at a frequency faster than the human eye can detect, reducing the time that the LED is operating while still delivering 100% light output.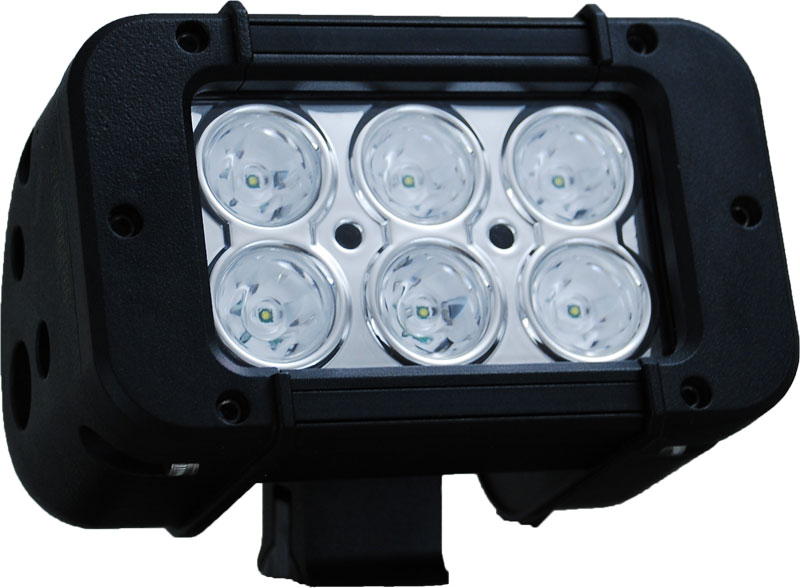 Bold, Strong Design- The Tough LED Bar
Extruded 6061 Aluminum The Xmitter Prime XP is housed in 6061 extruded aluminum for ultimate strength and durability.
IP-68 Rated The Xmitter Prime XP has achieved an ingress protection rating of IP-68, signifying that it is dust-proof and submersible in water up to 3 meters.
Proven Mounting System The Xmitter Prime XP utilizes the Vision X signiture stud mounting system that allows for 15° of adjustability and helps to control vibration through the use of isolated rubber in the mount.