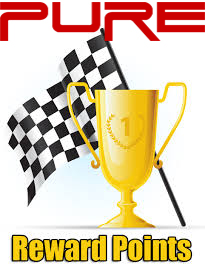 What are Reward Points?
Reward Points are given when you purchase a product from Pure FJ Cruiser. Get 1 point per $1 spent. So if you have just purchased $1,500.00 worth of product, you've just earned 1,500 Reward Points. 1,500 points = $15.00!
How do I redeem my Reward Points?
Reward Points can be redeemed once you have 1000 or more points. If you have 1,000 points, that is equivalent to $10.00 credit that can be applied to your next purchase. You will be prompted to use the Reward Points during Step 2 of the checkout process.
Reward Points can not be redeemed for cash and can only be used for purchases on PureFJCruiser.com.